2nd participation in the Relais du Lac Memphrémagog: a success
At Caprea, we believe physical activity is important to maintaining good mental health. We also adhere to the principle of team building. Activities such as the Relais Desjardins du Lac Memphrémagog, which took place on September 18, 2021, allow us to forge links between colleagues.
In fact, many talents have been added to our team over the past year. Most of us still work remotely. This event allowed us to meet some of our colleagues in the flesh.
This year, our three teams are 110% committed at all levels. We raised $ 2,700 for the Christian Vachon Foundation, which supports school perseverance among children from vulnerable backgrounds. Some friends, fellow non-runners and family members cheered us on along the way. This beautiful energy pushed us to give the best of ourselves. Our three teams completed the 103-kilometer course in less than 10 hours 47 minutes, honorable times for amateur runners.
This relay race means a lot to us and that's why we plan to participate again next year. More team building activities are coming up and we can't wait to participate. Team spirit is one of the core values ​​of the company; we are a big family. It's one of our greatest sources of motivation.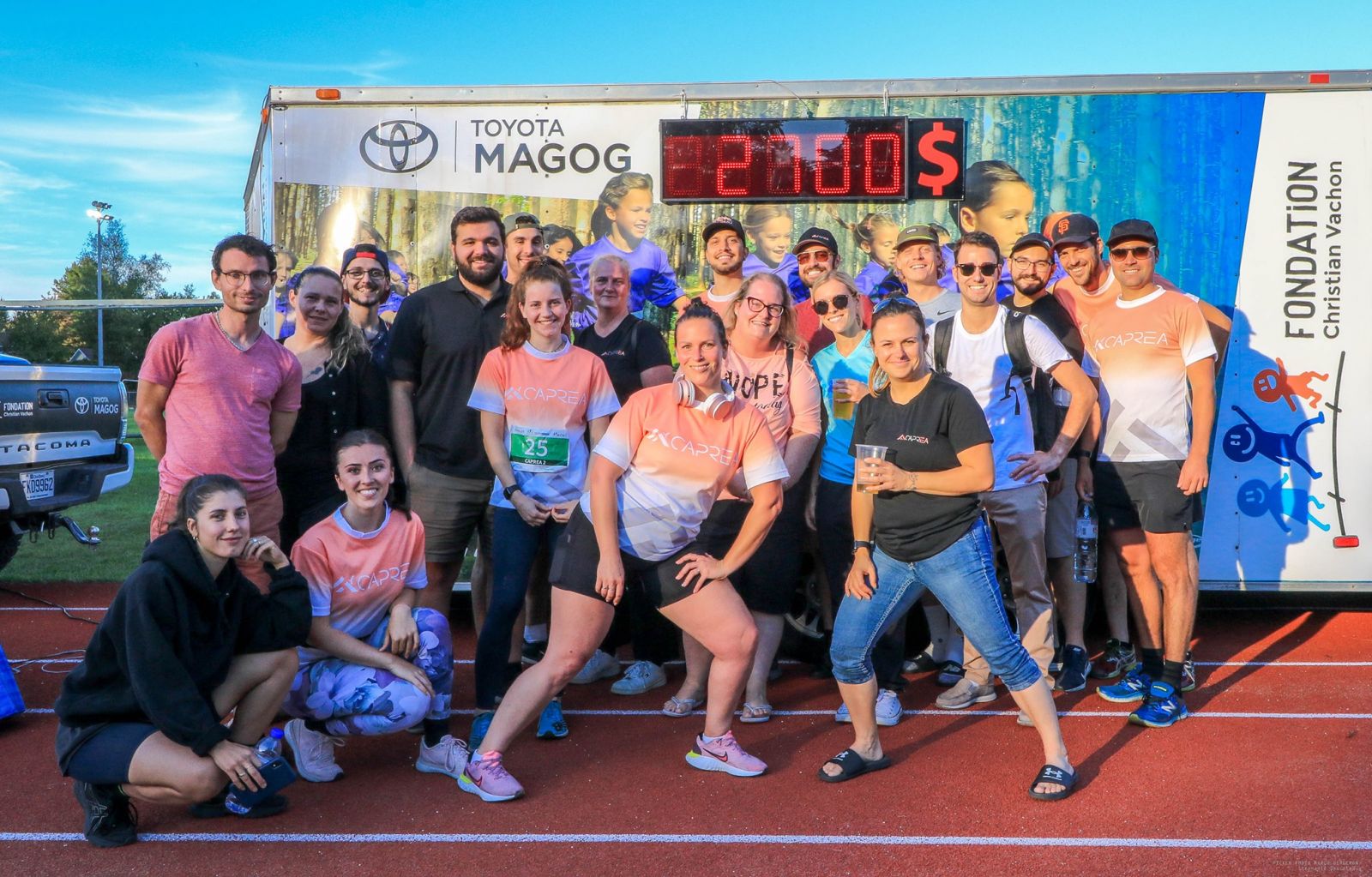 And you, what motivates you on a daily basis?
Back to top